Welcome to
Impact Performance Improvement
Impact Performance Improvement specialises in designing and delivering customised solutions to businesses that invest in the development of their people.
Our work is aligned to the Human Performance Technology model and includes pre and post measurement, delivery through a combination of coaching or workshops and transfer of learning evaluation and reporting. Every employee has the ability to influence the effectiveness of an asset through their level of knowledge skill and behaviour, optimising employee competency and effectiveness powers performance at every level
Making good investments in development requires more than providing an 'event' it requires a thorough understanding of the existing organisational challenges. With understanding of the complexity suitable solutions can be designed, solutions that take into account the current systems and structure and work to align and coexist to streamline and improve performance.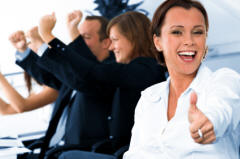 Impact Performance Improvement
Improve
●

Act

●

Perform
Impact Performance
Improvement
Simplicity beyond Complexity
Australia
Paul Hansen
email: paul@impactpi.com.au
Canada
Kendra Marion
email: kendra@improveactperform.com

Leadership Development
Team Development
Organisational Development
Program Design and Delivery
Talent Management
Out-placement and Transition